Treatments Customized For You
Organic Facials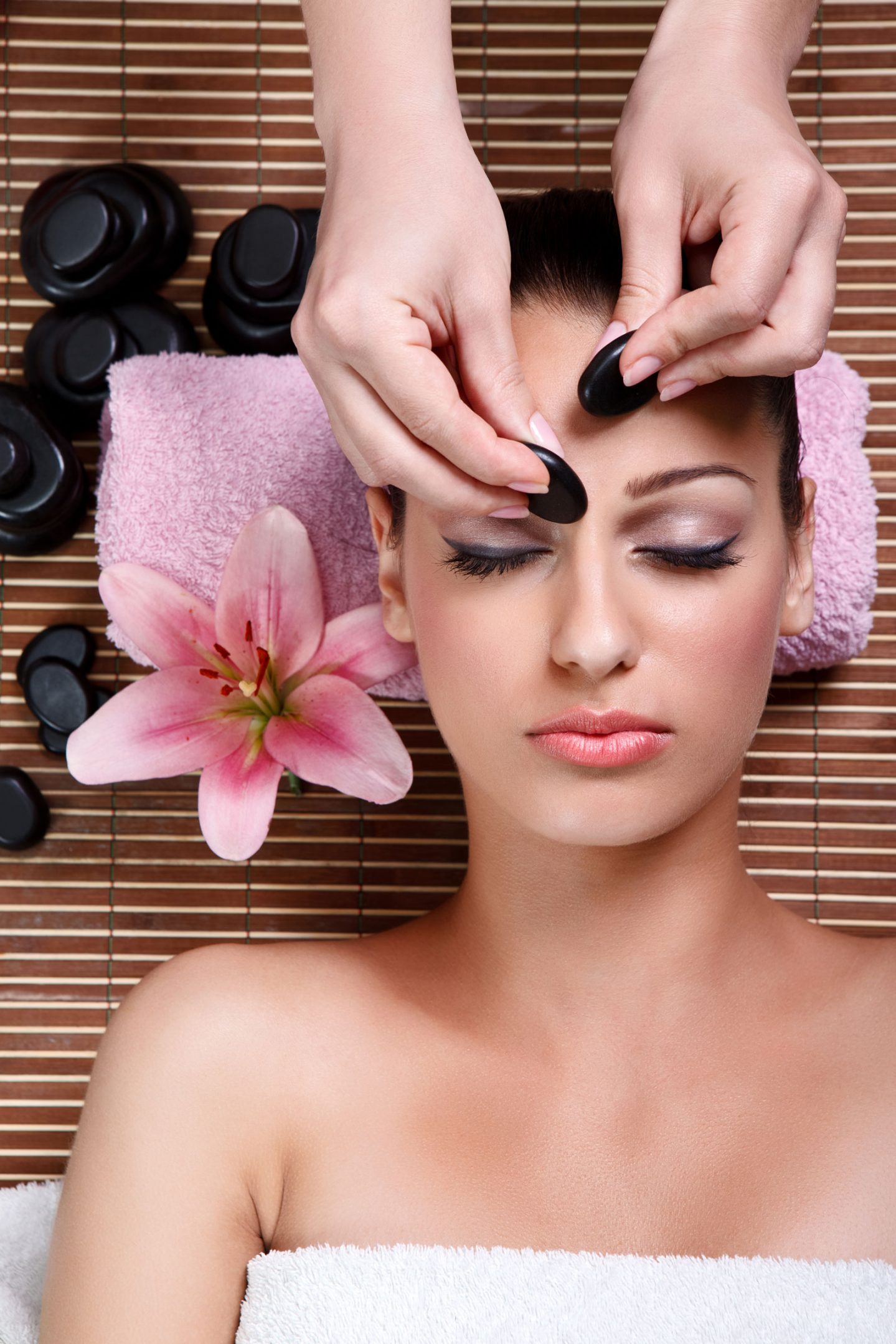 Organic Facials Santa Barbara
Geneva offers a variety of facials in her Santa Barbara studio for people from around the world. Each is customized to your skin type and the goals you are trying to achieve. What would you like help with?
Perhaps you want a more youthful appearance;  help with acne or associated scaring; maybe years in the Sun has taken its toll; Rosacea may be your issue or are there some fine lines and wrinkles you'd like to diminish.
Geneva is more than an aesthetician. She combines the healing arts with her medical background to create healing treatments that achieve transformative Anti-Aging results for her clients.
What's Included With Your Organic Facial?
All facials include:
Comprehensive Skin Analysis
Deep Cleanse
Bio-dynamic Organic Antioxidants
Botanicals
High-Performance Anti Aging Peptides
Customized Exfoliate
Light or Deep Extractions
Personalized mask with or without steam;
Upper body Hot Stone massage with exotic Epicurean or Julique soothing body lotion or Aroma-Apothecary oils.
CranioSacral Therapy applied to head & neck releasing tension while creating a sense of well being.
Medical Grade Organic Essential Oil
Botanical Organic Mist
Advanced Hydrating Serums
Replenishing Moisturizer
Organic Sunscreen with Rose Stem Cells
Epicuren Signature Facial
The Epicuren Signature Facial, the Non-Surgical Face Lift, is designed for many skin conditions including:
Fine Lines & Wrinkles
Sun Damaged Skin
Acne
Problems Associated with Aging
Sensitive Skin
Rosacea
The Epicuren Signature Facial has been called The Mother of Dragons Facial and featured on Extra TV.
The Epicuren Signature Facial begins with a double cleanse followed by exfoliation in varying degrees of skin's thickness.
Next up is a customized enzyme peel and three-layered intramuscular mask.
The mask tightens your skin while lifting and stimulating Collagen and Elastin. The results include:
Creates Cellular Turnover
Nourishes Cell Renewal
Minimizing Pore Size
Balancing Pigmentation
Reducing Fine Lines
Diminishing Wrinkles
Encouraging Healthier,  More Vital Skin.
Bottom Line
You'll look and feel ten years younger! Your skin is decongested, detoxified, fine lines & wrinkles diminished with a youthful healthy glow!
The Epicuren Signature Facial achieves the most dramatic results when done in a series of treatments. That said, try just one and experience a facial with results unlike no other!
Before and after pictures are provided with a series for proof of progressive results.        
$195 – Discount applied for a series of 3 -6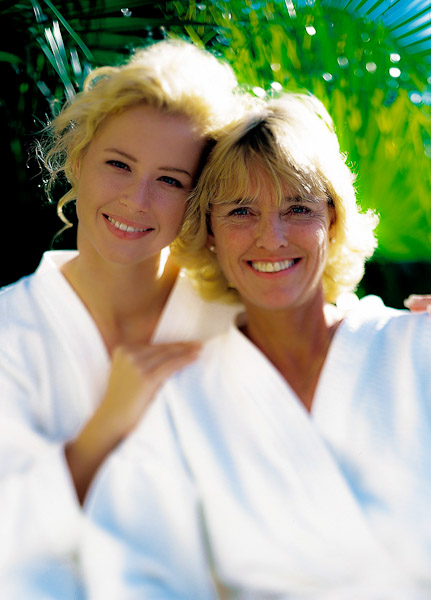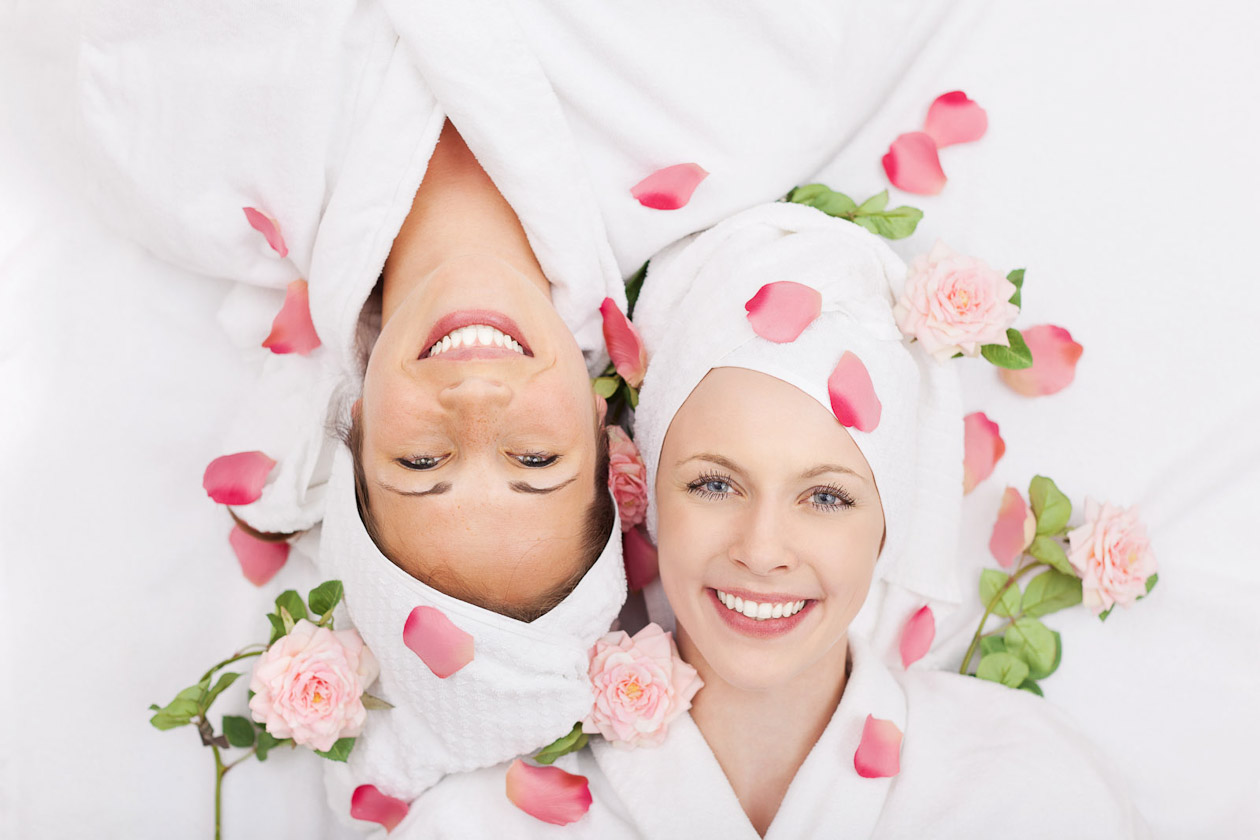 The Pure Lift Facial
Our new Pure Lift Facial is a full face and body treatment that delivers a concentrated 60-minute boost of serum saturation for cellular Anti-Aging. The EMS (electric muscle stimulation) reaches deep to the facial muscle with a high current Triple Wave Technology that contracts the muscle while creating circulation – this process tones your skin and gives you a healthy and vibrant glow.  You'll notice an immediate difference in:
Toning
Lifting
Sculpting
Contouring
Improving Circulation
Diminishing Redness
During the course of the treatment, your body will receive a Chroma Light treatment.  This full spectrum light is significantly more profound and dynamic while creating a healing effect for the skin's conditions.  You will see and feel more dramatic results on a holistic level for a full body re-balance.
$175 per treatment
$150 for a package of 3 or more.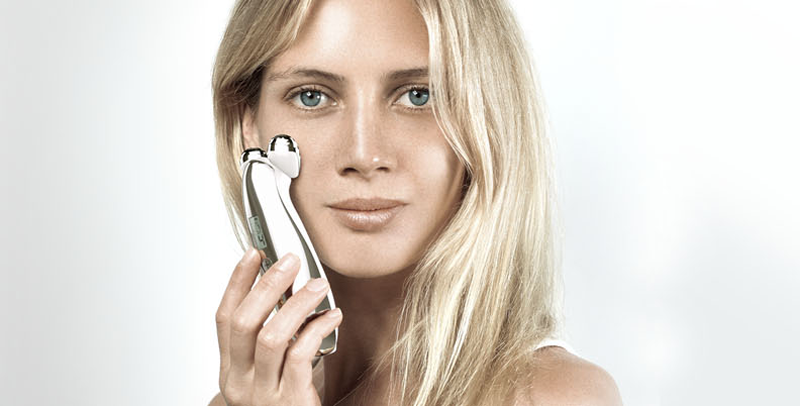 The Power-Lift Facial…

a transformative experience
Geneva has coined an iconic facial combining three methods of skin care: Phytobiodermie, Epicuren Discovery and Pure Lift Labs to offer the Power Lift Facial. These combined methods celebrate over a century of success & scientific breakthroughs in the beauty industry.
Empowering the use of Alchemy & powerful potions of collagen, vitamin C, pre-post & probiotics to nourish & reboot the cells with robust radiance fortifying the skins immunity against free radicals & environmental ravages of the skin.
The following are skin conditions which benefit from this treatment:
Mature Skin is energized with contouring and toning bringing a lackluster, depleted sagging skin to a youthful radiant healthy glow.
Congested-Acneic Skin is clarified, detoxified and energized moving stagnant toxins, encouraging circulation, blood flow and smaller pores.
Rosacea & Sensitive Skin benefits from this energizing treatment with circulation and blood flow reducing redness and decreasing sensitivity with this facial exercise.
Pigmentation is balanced and minimized from this energizing treatment with a recommended home skin care regime.
Normal Skin delights in an energized healthy glow with radiating, contoured, lifted, and youthful skin.
$350 per treatment
Series of 3 treatments or more – $325 each
Series of 6 treatments or more – $300 each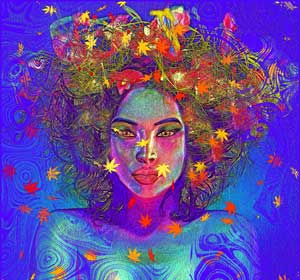 Yummylicious Facials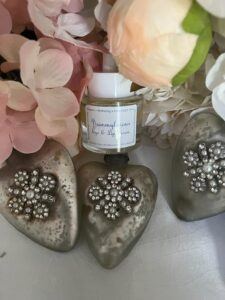 A 100% Pure Organic Skin Care line from Paris.
A simple line of Cosmetic serums catered to the most sensitive skin while nourishing and revitalizing any skin type.
Created to put life back into the skin while healing from the inside out. This balanced blend of distinctive ingredients sourced from all over the world brings harmony to the skin & body while elevating the immune system to combat environmental aggressors and free radicals affecting aging of the skin & body.
Dramatic results after one facial leave one feeling replenished and whole again.
$175 per treatment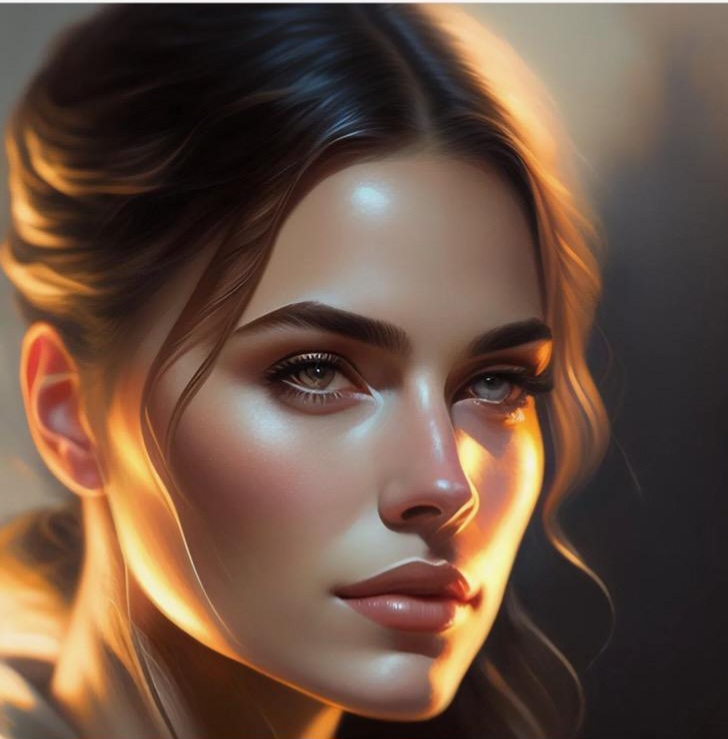 Julique Transformative Facials
If you've had one of Geneva's treatments, you know she uses only the finest ingredients. Julique's products meet her criteria of excellence.
Julique's founders, Ulrike and Jurgen Klein, are true skin care Alchemists. They combine Nature's transformative powers with state-of-the-art skin science. When botany meets biochemistry, magic happens.
$175 per treatment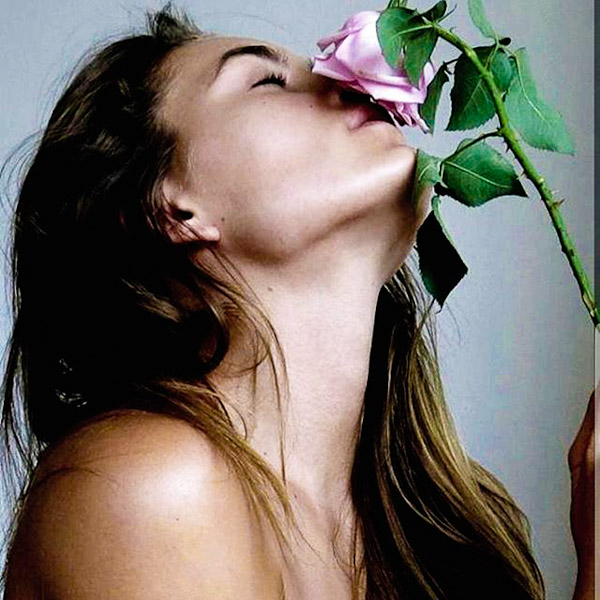 Vitamin C & Gemstone Healing Facial
The Vitamin C Facial powered by gemstone healing properties is great for all skin types.
Many former and current sun worshipers are plagued with Melasma, pigmentation, and sun damaged skin. This facial restores the skin's health, protecting it from the sun's damaging UV rays.
Imagine a lightning bolt of botanicals and boosters delivered to your skin. It's an amazing treatment that impedes Melanin production and is also effective for new acne scars when done in a series of consecutive treatments. Your skin is lightened, brightened, revitalized & regenerated with a glow of youthfulness and vitality while your body feels relaxed, centered & balanced.
The Vitamin C Facial is a multi-stage treatment that features:
A deep cleanse is followed by a resurfacing enzyme peel, reinforced by a Vitamin C exfoliant & Copper Solution.
Geneva applies the peel with  Jade gemstone rollers that help promote healing and absorption.
Next up is a Vitamin C mask done under oxygenated ozone infused steam.
While the mask is feeding your skin, Geneva will feed your soul with a head, neck and shoulder hot stone massage & combined with CranioSacral Therapy.
As Geneva prepares you for your second mask, hot towels infused with Organic Essential Oils will take you to a deeper level of bliss,
Your second mask is an Antioxidant Mask applied with Rose Quartz under a nutritiously rich Anti Aging Mist.
Before you leave, your face will be treated to organic serums, moisturizers, eye & lip balms veiled in an Organic tinted sunscreen.
$175 per treatment
Moisture Replenishing & Balancing Facials
Often people don't realize their skin is dry, depleted and in detriment. Our 60-minute Moisture Replenishing facial quenches your face with hydration at each phase of the facial.  As with all of Geneva's facials, she will first analyze what is needed to be followed by:
Skin Cleansing

Extractions
Customized Masking
Hot Stone Massage to neck, shoulders, arms, and hands with CranioSacral Massage to head and neck.
After the massage, hot steamed towels drenched in Organic Medical Grade Essential Oils are applied to thoroughly remove the mask and set the skin with the highly effective healing oils.
Your facial ends with a cool beverage and discussion about a home-care skin regime designed to give you long term results.
$175 per treatment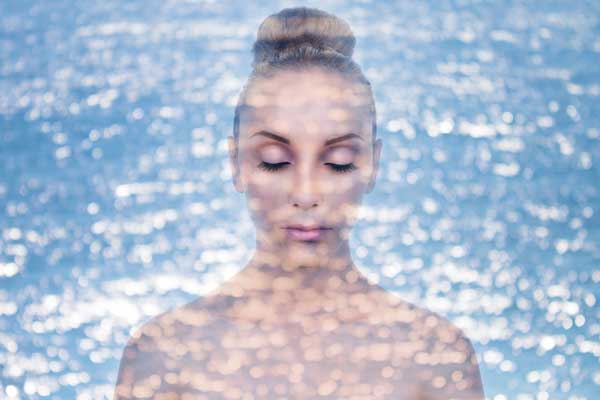 Express Facial
Our 30-minute express facial is a great pick-me-up. It begins with Jurlique's Organic Biodynamic customized cleansing system followed by an exfoliation, steam with ozone & oxygenation; ending in advanced hydrating serum application, moisture replenishing lotion, and Coola sun care.
$75 per treatment
A La Carte
Facial Peels – $35
Testimonials
What They Say

I really like how Geneva understands skin and health and how to "cocktail" the right products for your budget and desired results. She is the consummate facialist and underneath that, a person dedicated to transformation and healing.
Geneva was very knowledgeable and intuitive when it came to my skin. I really appreciated her explaining everything to me throughout the process.
After the facial, the products suggested were more $ than I usually spend, but they were high quality and my skin felt so good that I bought a serum and facial moisturizer.
Geneva is very accommodating to your schedule and needs as well as providing quality care. I would recommend her to anyone looking for help with acne or age-related changes. She has many products that are safe for pregnancy as well! I can't wait to go back!
Come On In
Treat Yourself to an Amazing Organic Facial