Organic Skin Care Products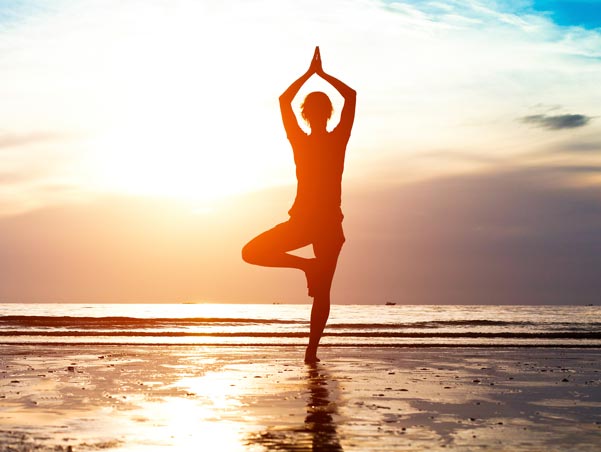 Beauty Through Balance
Geneva's approach to healthy, beautiful skin demands products that align with her goal of bringing balance to your body, mind, and spirit.
She only uses time tested, organic skin care products that complement and nourish your innate healthy self.
Below are some of the product lines Geneva has vetted and uses in her practice. During your appointment, she will advise you about the best products for your skin type and needs.
Coola Suncare Products
COOLA, chooses the most innovative, scientifically advanced ingredients that are also as natural, organic, sustainable, and locally sourced as can be. 
Their philosophy ensures that they always use the freshest, most potent natural and organic ingredients. They incorporate antioxidant-rich Plant Protection® into their sunscreens, which is a selection of plant-based ingredients including Algae and Red Raspberry Seed Oil that help naturally boost the formulas' efficacy. This allows fewer traditional—and potentially irritating—sunscreen actives. on your skin or in the environment, like parabens, GMOs, and oxybenzone.
Committed to giving back at every level—from helping to support global awareness and treatment of skin cancer, protecting our global environment, to supporting and uplifting local communities through how they source their ingredients. 
COOLA's goal is to bring you better products, create a better community, and contribute to developing a better world all while making you look and feel your natural, radiant best.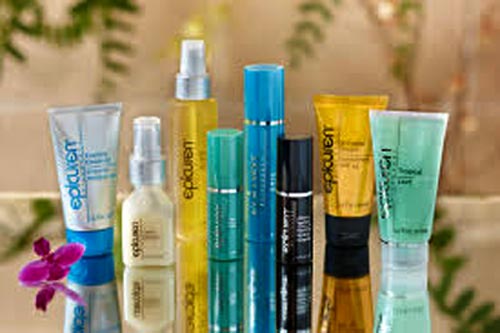 Epicuren Discovery
"Epidermal Cure"
Founded in 1982 for the cure of Vitiligo and used in hospitals for burn patients, this innovative professional spa line was created with a metadermabolic enzyme
blended with Vitamin B to create an intelligent protein.
This proprietary complex stimulates the skin to self-rejuvenate leaving your skin & complexion more youthful and vibrant.
Their products are free of GMO'S; made in sunny California in a solar-powered facility; majority boast 100% vegan in ingredients; other ingredients are either certified organic or eco-certified.
Jurlique Organic Skin Care
This Biodynamic Organic Skin Care Line is grown in South Australia's Adelaide Hills and founded in 1985. Jurlique Skin Care is well known among the lines of luxury skin care products.
Founded by a chemist, and inspired by a philosopher, the Jurlique Skin Care Line is based on the principle of connecting people to nature's life cycles. Based on this philosophy, the Jurlique Skin Care line of luxury beauty products is infused with living energy and is one of the most decadent and luxurious lines on the market.
Each of their products is developed with a specific "living energy blend" – a custom blend of their biodynamically and organically grown herbs and flowers, that when combined
in their formulas, re-balances the skin, naturally with biodynamic beauty, completely unlike any other, that is Jurlique.
As a beauty company, Jurlique is passionate about the potency and purity of every single one of their natural, plant-based products. They nurture their "biodynamical" grown plants and herbs with great care and integrity at their Australian farm.
Jurlique is one of the first and only companies with products containing natural preservative systems, and they are working towards the development of a natural emulsifying system. As well, they source the purest and most innovative ingredients from around the world. The resulting blends harness the living energy of plants and translate that energy into luxurious, vital products that foster timeless radiance and natural good health.
Dr. Jurgen Klein and his wife Ulrike, who also developed Dr. Hauschka skin care line, were pioneers in a new way of sustainable farming. Today, each harvest is still tended with
the same care and detailed focus that began on a farm in South Australia over thirty-four years ago. They believed nature trumps chemistry every time. This belief has driven Jurlique to be an independent alternative skin care company for consumers who believe in a relationship between health, beauty, the earth, and all living things. They continue to lead the way forward with great passion.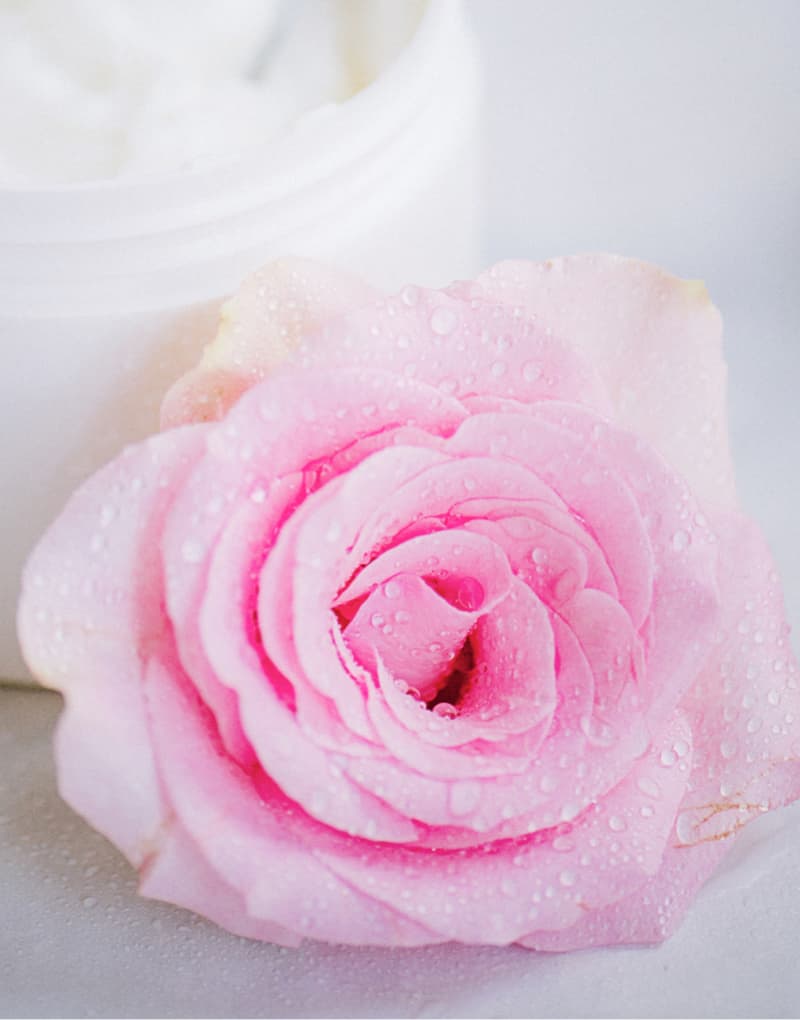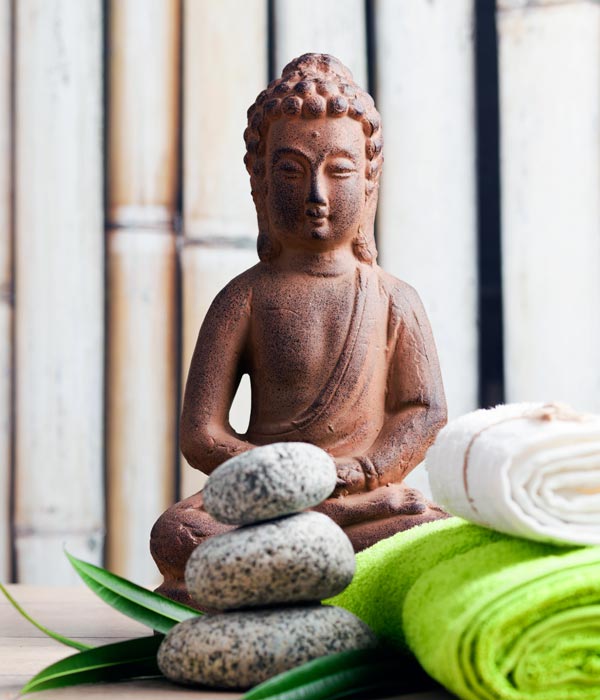 Phytobiodermie
Phytobiodermie is a Holistic and naturally energetic skincare line. It combines concepts of energy with European herbal pharmacopeia.
They also provide the proprietary full-spectrum light system Geneva uses in many of her treatments.
Phytobiodermie by definition is Phyto-plant, bio-life, dermie-skin. As it states, while working with organic essential oils, and clays on the skin we are working on the body as a whole The result is to resolve the issues from the inside out.
The Phyto method is based on Traditional Chinese Medicine and Ayurvedic philosophies. In traditional Chinese Medicine (TCM), the philosophy is that when the vital energy is blocked or imbalanced, (chi) it affects all the functions in the body, the systems and organs as they are all connected.
In Aesthetics we concern ourselves with the manifestations on the skin. TCM and The Alchemy of Beauty attempt to resolve and restore the root of the problem from the inside out.
PHYTO5 Chroma Light
For a variety of therapies, including our Chroma Light Facial and Lymphatic Drainage, Geneva utilizes the award-winning full-spectrum PHYTO5 Chroma Light System.
Chroma-therapy was part of the medicine of ancient Egyptians and Chinese people. Literally, it means healing-with- colors. It can be with colors of matter (walls, clothing, stones or other natural items or more potently with the color of light, the purest form of energy!
At the turn of the century, light therapy experienced a new level of interest and favor as many scientists and medical doctors had returned to the use of colors to heal serious conditions.
In 1903 Niels Rinsen of Denmark received the Nobel Prize for successfully treating skin tuberculosis and other conditions with light therapy.

In the 20's and 30's many scientists, including Dinshah Ghadiali and Dr. Harry Riley Spitler, conducted substantial research in light therapy and obtained many spectacular results.
In the late 1930s, the advent of antibiotics, medicine and medical research were redirected towards chemicals, at the expense of everything else. Light therapy was temporarily forgotten.
Today with the growing concerns over the long term effects of antibiotics on the immune system, thoughtful physicians and others have returned to older proven methods that are more natural and non-invasive, such as light therapy.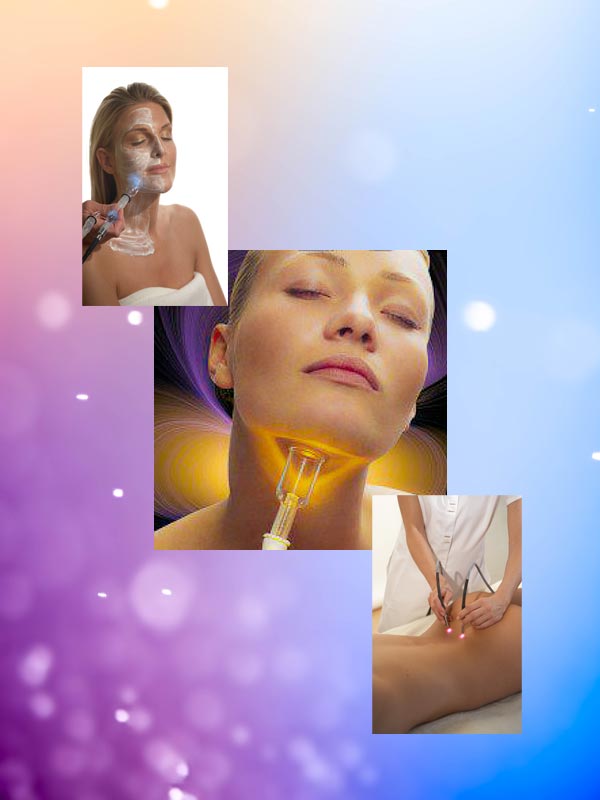 Doterra Essential Oils
Founded in 2008, DOTERRA was built on the mission of sharing therapeutic-grade essential oils with the world. Having seen for themselves the incredible benefits that can be had from using these precious resources, a group of health-care and business professionals set out to make this mission a reality. They formed a company and named it doTERRA, a Latin derivative meaning "Gift of the Earth."
The first hurdle to overcome, however, was\ to establish a standard of quality in an industry that had never had one. It wasn't enough to simply provide essential oils to homes around the world; the doTERRA founders were committed to providing only the highest quality and purest essential oils so that families could know with surety that they were using only the best to promote health and wellness for their loved ones. This commitment led to the creation of a new standard of therapeutic quality: CPTG
Certified Pure Therapeutic Grade ® .
To achieve such a grand vision as bringing essential oils to the world required a team of dedicated people. This team would need to be made up of people dedicated to hard work, commitment, passion, and vision. That team has grown since its initial inception, but the mission remains the same—to provide essential oils that appeal to everyone from the novice to the expert, and that can be used safely on your loved ones.
Sharing essential oils is a unique experience, and the founders of doTERRA recognized that a sales model just as unique would be needed. In order to best facilitate
personal essential oil experiences, doTERRA utilizes a direct selling model that allows distributors to work with customers as opposed to mass marketing. This more individual approach allows individuals to experience for themselves the incredible power of essential oils while also developing relationships of trust. This\ model also created the opportunity for individuals and families to achieve their dreams of financial independence.
Over 2 million Wellness Advocates, now use and sell doTERRA products around the world. The first offering of doTERRA essential oils included 25 single oils and 10 blends and
was introduced for sale on April 25, 2008. Since that time, the doTERRA product offering has added many more single oils and oil blends as well as nutritional, spa, and healthy living products based on essential oil technologies and comprehensive wellness philosophy. Of course, that offering couldn't be possible without a Global Botanical Network of
artisans and distillers. As doTERRA has become a trusted partner in the essential oils industry, it has also been able to help communities improve their own economic futures through its Co-Impact Sourcing ®  model and the  doTERRA Healing Hands Foundation ™ .
Based in a state of the art facility in Pleasant Grove, Utah, doTERRA continues to work toward achieving its vision of providing all families everywhere with the health-promoting benefits of essential oils.
s.